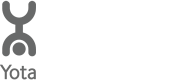 Together with User House, we are working on our company's landmark project. We've already completed the prototyping phase, which is surprisingly fast given this type of project - all thanks to the team's depth of knowledge and expertise in this field.
The graphic design phase, particularly, was a nice surprise. Initially, we planned only to use User House services to render some secondary segments for the project and outsource the job of creating a concept and graphic design for key segments to agencies in the UK. However, the User House team proved to offer design quality that was on par and sometimes superior to that which the British agencies could offer. And so we went with the style and graphic design proposed by the User House team. The product turned out to be very useful and stylish. Thank you guys and keep up the great work!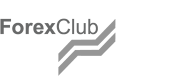 The middle of 2011 was highlighted by an update of the websites of the Forex Club group of companies, making the sites even more convenient and user friendly. This was all thanks to our fruitful collaboration with User House.
User House is a community of professionals who are able to simultaneously and effectively apply both creative and scientific approaches in their method. The scientific approach is applied using statistical methods to measure the usability of the website; meanwhile, the creative approach is utilized during the design and development of the prototypes for the pages and interfaces. Due to this effective combination of approaches, not only do the resulting websites have a remarkably unique design but they are also finely balanced in terms of information interaction.
Before creating prototypes for the pages and interfaces for the Forex Club group of companies, the User House team conducted usability testing and completed an expert review of the interfaces, which ultimately revealed new possibilities for improving the websites' effectiveness. The implementation of these fundamental solutions has significantly reduced both the time needed for an end user to adapt to working with the site and the time needed for them to search and find key information within the site.
Forex Club group of companies: "It was a joy to collaborate with User House and we are very happy with the results of the project. Our new websites received favorable feedback from regular customers, while an improved site layout reduced the load on our call center by affording users easier access to answers and solutions via the company website".
User House: "It is no accident that the Forex Club group of companies is one of the leaders in its market. They are true professionals with whom it is a pleasure to collaborate with and communicate - and the tasks they set are always very specific and complete. We look forward to working with Forex Club again in the future and wish them the utmost success!"


Alfa Group is one of the largest financial and industrial organizations in Russia and encompasses over one thousand legal entities. Establishing and systematizing relations between all Alfa Group members is not a simple task - this was not something that could be accomplished using standard software tools.
In the past, we used proprietary software to approach this task. Over time, we outgrew the software's capabilities. Additionally, a lot of issues in the existing tool came to light. Ultimately, it became clear that we needed to come up with a new version of the corporate registry of legal entities.
When it came time to design the interface for the new application, we decided to reach out to usability professionals. We held a tender among a dozen usability companies. In the end, we went with User House, as they made us the most attractive offer.
Over the course of the project, the User House team proved themselves to be broad-based professionals able to overcome complex subject matter and propose solutions that far exceeded what was normally expected in terms of interface development.
It should be noted that the contractor's representatives initially misjudged the project's scale, which led to a somewhat extended time frame for completion. Nevertheless, we are happy with the quality of the final product and with the results of our collaboration overall.
User House approached solving problems, including non-standard ones, professionally all the while with an attentive attitude towards the customer's wishes. As a result, we are happy to recommend User House to others as a reliable partner.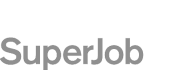 Superjob.ru is a large-scale web portal and it's level of usability plays a significant role for us - our success depends on how comfortable users feel while using our website.
Our main goal was to improve the interface of the pages that employers used to place ads on Superjob.ru. The User House company attracted us with its history of high quality work and was ultimately chosen as a partner for this job.
In the course of our collaboration, the User House team showed close attention to our needs as a customer, was thorough to the smallest detail and was respectful towards the agreed deadlines.
We were very satisfied with the final result and eager to recommend User House as true professionals in UI design and usability testing.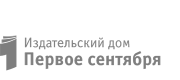 'Pervoe Sentyabrya' publishing house highly appreciates the results of cooperation with User House and can highly recommend User House to anyone who values the comfort of their users while interacting with their software interfaces.
We are satisfied with both their uncompromising attitude toward product quality and their willingness to achieve a reasonable compromise when it comes to price and project deadlines.
We appreciate how User House is truly customer-oriented - they do not try to insist on their own view on the client's "real needs and desires" but instead aim to actually listen and understand their customer.
We hope to continue working together and we will not be looking for any other partner for the interface design of our software products.

Let`s talk about your project?