TransContainer is a container operator, the largest in Russia and quite a progressive one: the company's clients, including individuals, can directly calculate the cost of transportation on the website, pay for it with a bank card and track the location of the container in real time. The company decided to launch a mobile application that is fully comparable in terms of capabilities to the desktop version in order to give its customers even more freedom.
Task:
To develop and design a mobile application for calculating and ordering container transportation that meets both the iOS guidelines and the TransContainer corporate identity.
Result:
In just ten weeks, we figured out a new subject area for us, came up with the core elements and services of the future system, developed it and did a graphic design.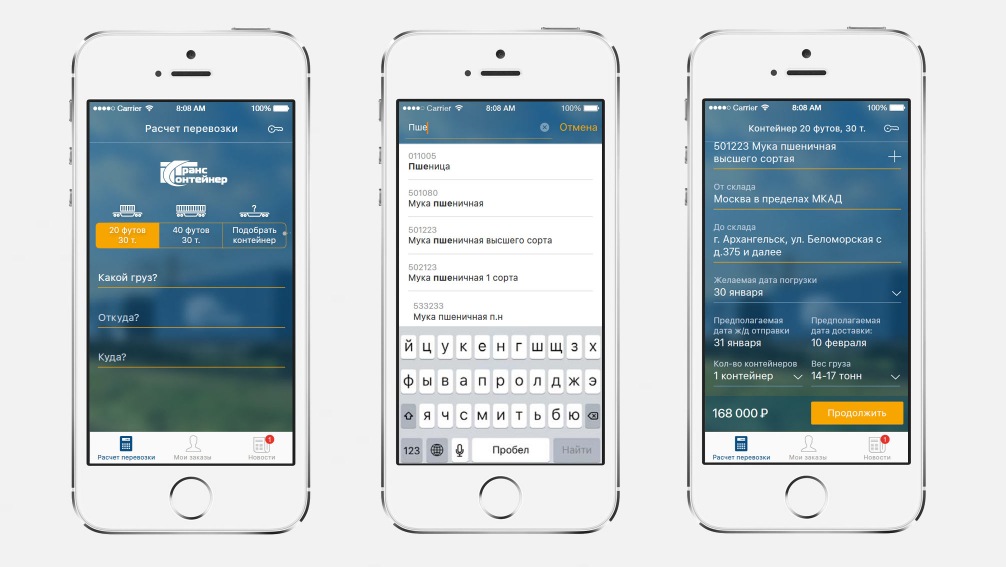 Calculation of transportation consists of four simple steps: choosing a container, specifying the type of cargo, point of departure and place of arrival. The container selection element displays the two most popular options and a mechanism for selecting a container by parameters.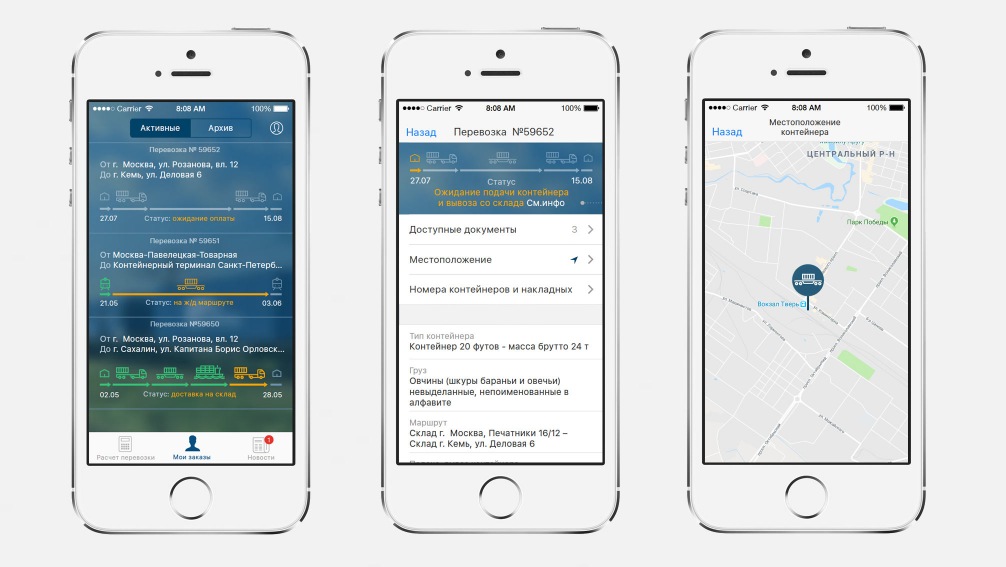 You can visually see the status of each order in the list of placed orders. And when viewing order details, you can track the position of the container on the map in real time.
Let`s talk about your project?